Thoroughbred racing is an important industry but South Australia's Point of Consumption tax is hurting racing families.
At a glance - Thoroughbred racing in SA
Racing has been growing
Before the introduction of the POC tax, thoroughbred racing in SA was doing well – with revenue, prizemoney and infrastructure all consistently increasing.
…but is now going backwards
However, with the introduction of South Australia's 15% Point of Consumption tax, the racing industry has gone backwards.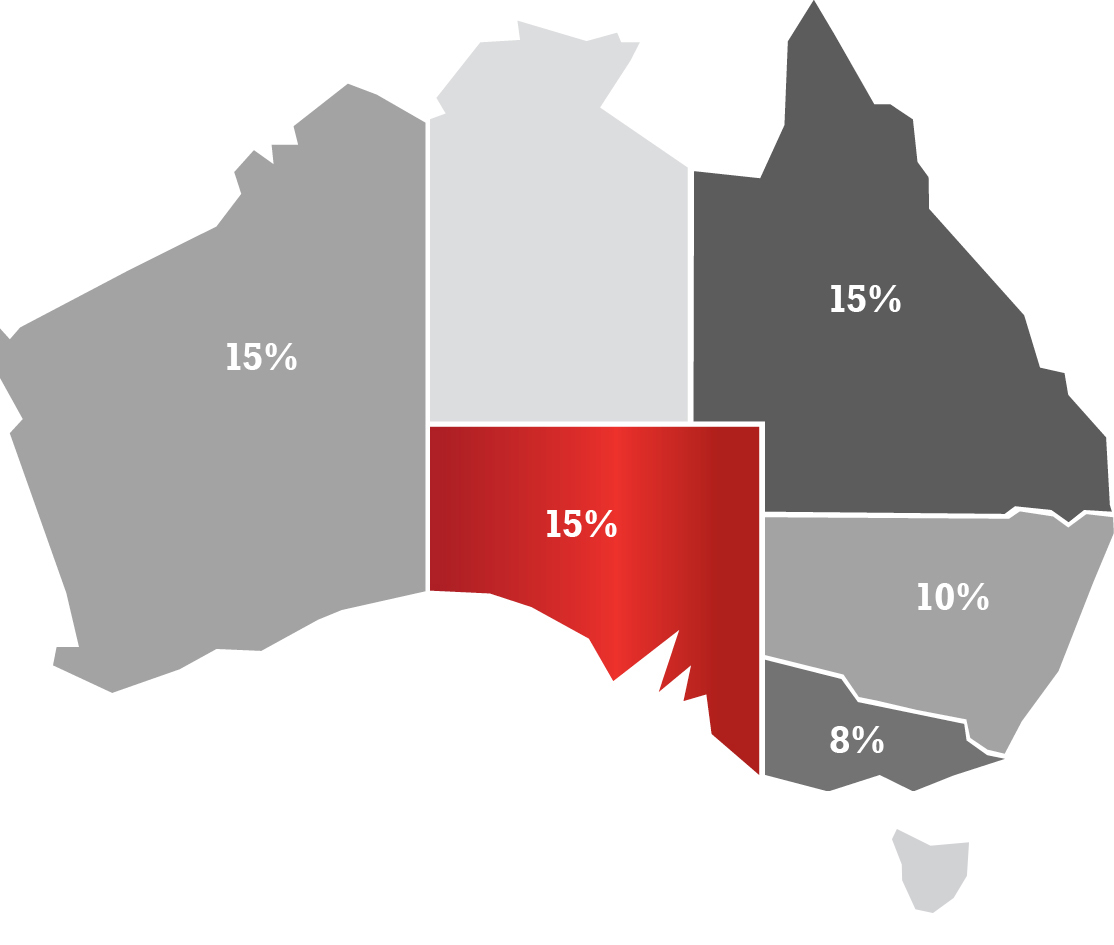 In response to the growth of online gambling, state governments around Australia introduced a Point of Consumption tax – with SA's being the equal highest.
In retaliation to SA's 15% tax rate, the major gambling companies stopped promoting South Australian events which in turn slashed industry revenue. With revenue plunging by 9%, Thoroughbred Racing unfortunately had no choice but to cut expenditure in areas vital to the future of the sport.
For our industry, these cuts are drastic.
Real people are really hurting.
To make matters worse, while SA is going backwards, the other States are going from strength to strength. The racing industries interstate receive substantial financial support – either a percentage of the Point of Consumption tax or direct investment.
Prizemoney
Prizemoney is crucial to the racing industry because prizemoney pays wages. Therefore, cuts in prizemoney = cuts in jobs.
Average prizemoney per state.
With such low prizemoney, why would you race or train in South Australia?
The Impact
With South Australia's POC tax rate at 15% and ZERO re-investment, the situation is becoming unsustainable.
Because prizemoney is being hit, wages are being hit.

Because infrastructure funding is being hit, communities are missing out – particularly in regional areas.

Jobs are being lost and investments withheld.

Businesses are under serious threat.
Why is the State Government hurting racing families across South Australia with underfunding and a high and uncompetitive tax that is costing jobs and threatening livelihoods?
All we are asking for is a level playing field.